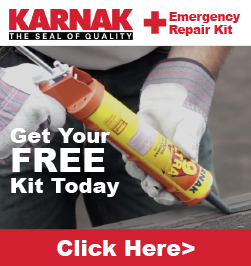 KARNAK offers roof repair and restoration products for every type of roof system. With this emergency repair kit, you'll have everything you need to make quick work of roof repairs.
Your kit will include:
- 502 Karna-Flex caulk tube - 19 Ultra caulk tube - 6" strip of 4" No. 55 cotton fabric - KARNAK pen - KARNAK carpenter pencil - Product data sheets
Learn more about the advantages of KARNAK. Get your kit today!