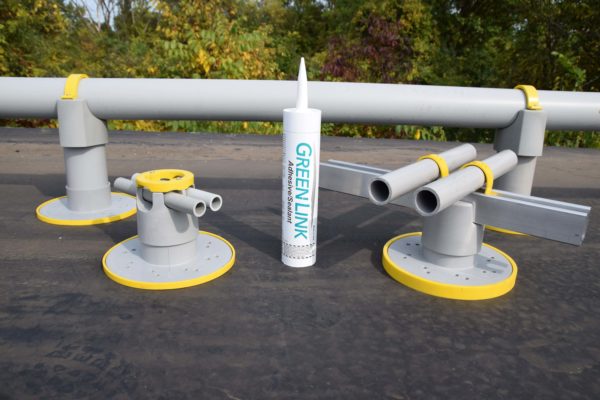 THE RIGHT WAY Loose-laid wood blocks used as support for pipes may deteriorate and rot from weather conditions or bacterial attack. KnuckleHeads are molded from weatherproof reinforced nylon and will not deteriorate from freeze-thaw cycles, UV exposure, moisture or biological attack.
GREEN LINK is featuring the Knucklehead Rooftop Mechanical Support System which comes in 3 types - Strut, Light Pipe, Heavy Pipe. We want to send you a FREE sample!
Fill out the form today and you will automatically receive a FREE Knucklehead and then be entered into a contest to get 3 Knuckleheads and a Mr. Knucklehead hat.  Goodbye wood blocks, hello modern efficiency.
GREEN LINK is an innovative engineering company that develops and produces polymeric architectural products for the construction industry. GREEN LINK is committed to processes and products that cause no harm to the environment or human life.