US Military or Veteran? Get $250 on your IKO PRO4 Roof Replacement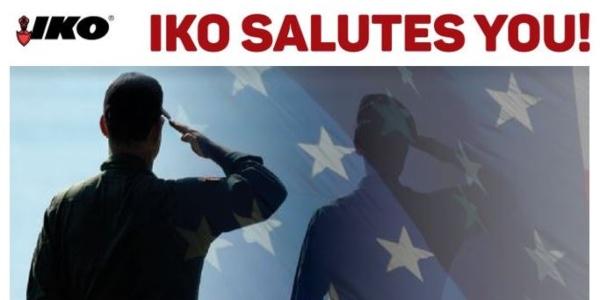 You've done your part. Now it's our turn to serve America's Military and protect your home and loved ones.
As an active member of the United States Military or Veteran, you can choose to receive a $250 Visa Debit card or to have IKO donate $350 to Wounded Warriors on your behalf.
Just enlist the aid of a roofing professional to install a roof with IKO shingles and PRO4 Accessories between January 1, 2019, and December 31, 2019. It's our way of thanking you for your dedication to and sacrifice for our country.