Strategic Planning - Contractor Quick Tool Spotlight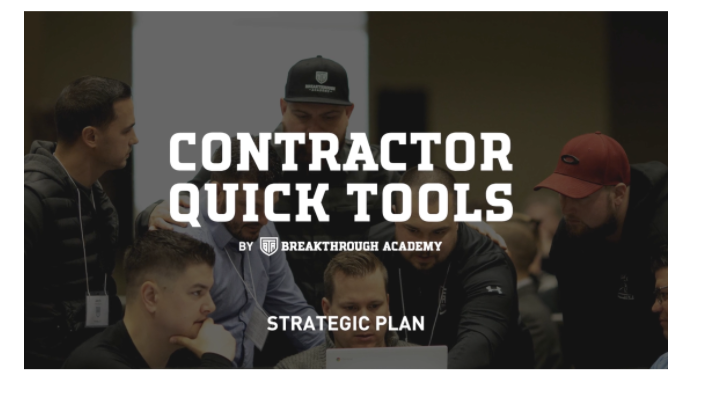 NO STRATEGIC PLAN IS LIKE A TREASURE HUNT WITH NO MAP!
What's your vision for the company, where do you want to be in 5, 10, 15 years? If the answer is, you're not alone! Running a business is intense, and full of curveballs; making big moves without a strategic plan leaves you open to emotional decision making – no bueno. Strategic planning sounds hard, and it can be overwhelming if you don't know where to start – we get that!
This One-Page Strategic Planning Tool is:
Quick to build with our pre-populated template
Easy to understand and share so you can get your whole organization aligned and pulling in the same direction
Makes you look like a strategic planning genius, and gives your team confidence that the company is heading in a positive direction
Get a copy of the STRATEGIC PLANNING tool by clicking the button below and get your big picture vision down on paper; it's way less complicated than you think! Download the Strategic Planning Tool Here
---
Share this: