Save Time AND Money With OneClick Code!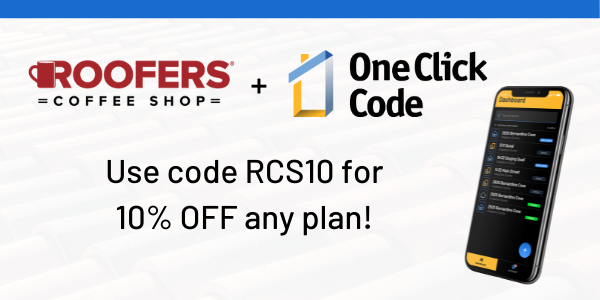 OneClick Code has revolutionized how contractors acquire building code information, eliminating the middleman and streamlining communication. This roofing technology app not only makes accessing and understanding building codes easy, but will also save you an hour on every roof.
Experience the time-saving power of the nation's first automated system for:
Building codes
Sales tax
Jurisdiction
And more!
Whether you want building code reports in one state or nationwide, OneClick Code offers different levels of plans so you can choose the one that best fits your business.
Use Coupon Code RCS10 for 10% off on any Plan!
---
Share this: