OneClick Code Free Tools!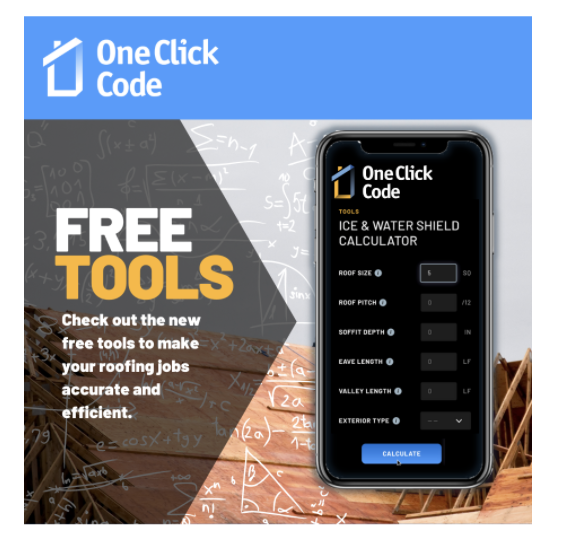 Ice and Water Shield Calculator
Identify the necessary Ice & Water Shield membrane to be included as well as the associative costs. Once you have the pitch, eaves, soffit depth, etc. we'll take care of the rest!
Calculate the necessary ventilation needed based on the complexity of the roof, and how much ventilation to you need to stay up to code to maintain the necessary air flow.
Waste Calculator Coming Soon!
---
Share this: