Free NRCA ProCertified® Roof System Installer Performance Exams through Cotney Construction Law for TAMPA and ORLANDO Area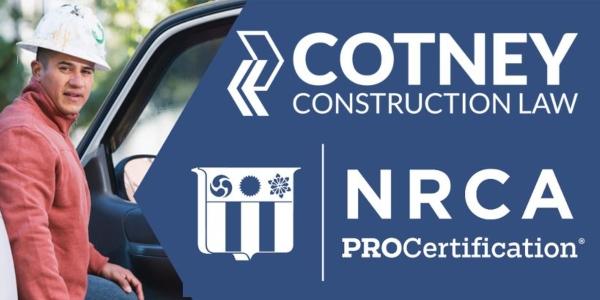 Cotney Construction Law will be providing NRCA ProCertified® roof system installer performance exams at no charge for anyone in the Tampa or Orlando areas interested in testing for the asphalt shingle or thermoplastic ProCertification designation by NRCA. "We are excited to support NRCA's efforts on increasing ProCertification membership and professionalism within the roofing industry," says Trent Cotney, CEO of Cotney Construction Law.
To learn more about the ProCertification® Program, please visit www.nrca.net. To inquire about the free ProCertification installer performance exams, please email info@cotneycl.com.
---