Embrace Change - Part 1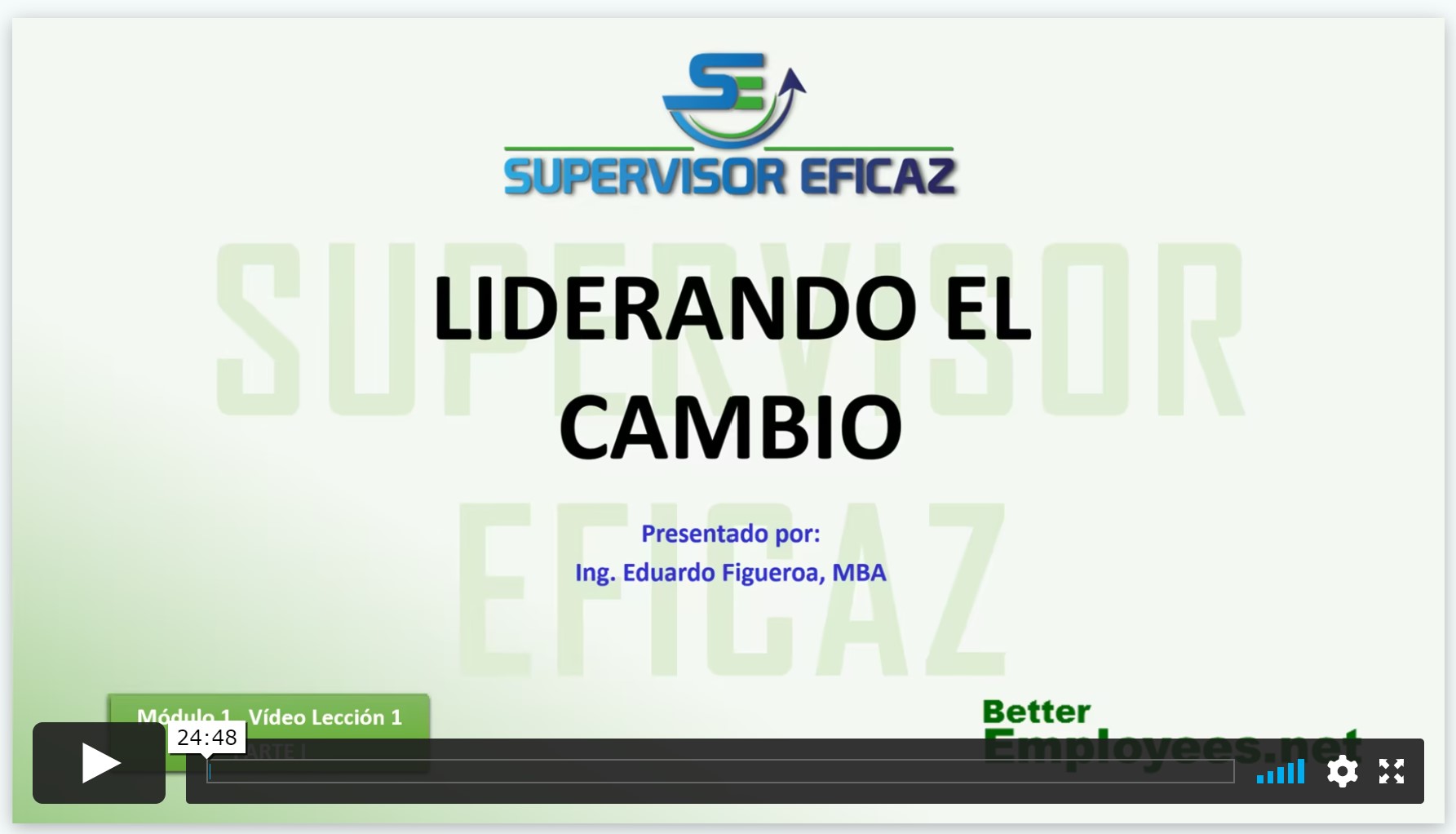 This topic discusses the importance of accepting change and not resisting it, and how to take advantage of the opportunities that arise from the change. By adapting to change, it reduces stress and conflict in the workplace and creates a more positive and cohesive environment.
Get started with the Part 1 module of Better Employees' training, Embrace Change, by filling out and submitting this form. Better Employees offers tailor-made programs in Spanish or English to a variety of companies on a regular basis, both in the USA and Mexico. Effective Supervisor is a supervisory program in Spanish, designed to fit in with daily work life while still fulfilling the educational needs of your employees.
The program can be accessed 24/7 either individually or monitored through group lessons. From my over 20 years of experience as a supervisory trainer for Spanish-Speaking employees, I recommend group learning in order to attain maximum results of this training course.
Watch the Video by Filling Out This Form
---