BUY 2 Get One FREE - FEB ONLY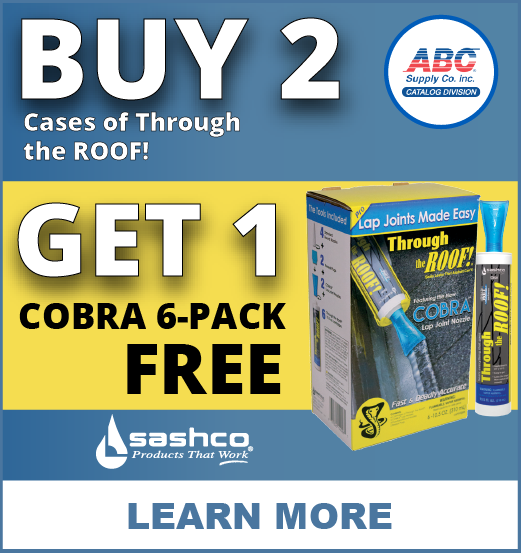 February is the month to stock up on Through the Roof sealant. When you purchase two cases, Sashco will give you two of their revolutionary COBRA nozzle for free (and you get 6 extra cartridges of the sealant)! The COBRA nozzle eliminates the need for tooling because it delivers a flat bead of sealant, saving you time and money. COBRA's concave design makes it a dummy-proof tool that is nearly impossible to mess up.
Don't delay – this offer is only good for the month of February and only through ABC Supply using promo code #PROMOCOBRA. Learn more.