20% Off NRCA Programs Through April 30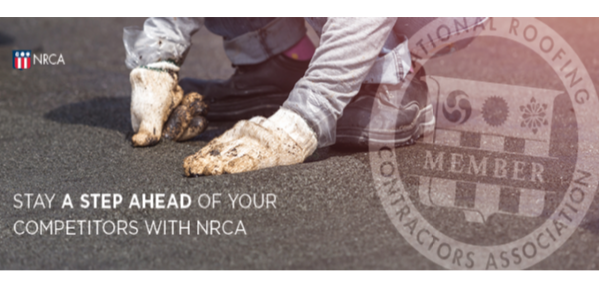 NRCA's online educational programs offer cost-effective, self-paced learning experiences from the convenience of a computer. These programs are excellent resources for both new employees and experienced workers. They're a perfect fit if you need flexible training that can be done from anywhere!
To help our members during this uncertain time, NRCA is offering 20% off the following online educational programs through April 30
Roofing 101:
Design Essentials for Roofing Performance:
Make the most of this time and purchase a course (or several) today—use discount code LEARN20 at checkout!
If you have questions, please contact an NRCA customer service representative at (866) ASK-NRCA (275-6722).
Please note: Because of an immediate stay-at-home mandate issued for Illinois regarding COVID-19, NRCA is unable to ship books and products from its bookstore until further notice. You can, however, still download or purchase electronic versions of publications. Thank you for your understanding and patience.