Winter is here! Be ready!

The holidays are over and the new year is rolling in along with all the worst weather mother nature can muster. Use these tips from the National Oceanic and Atmospheric Administration to stay safe on the roads. In particular pay attention to the 511 traffic info system that is now in place in most states. This is a great "know before you go" safety tip to share with your team!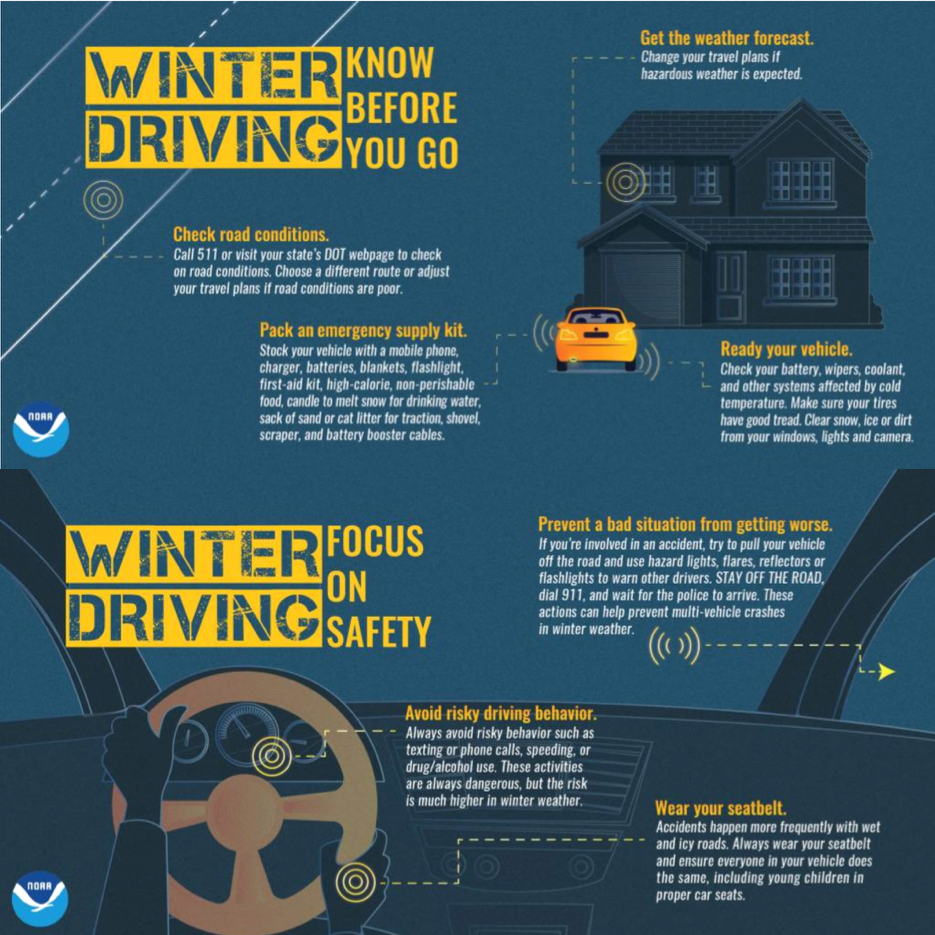 ABOUT SOS
Safety Operation Services (SOS) is a team of degreed, certified, and passionate safety professionals with a passion to help clients to build and maintain world class safety programs through dynamic cultural development. See how they can benefit your company here.