The safety tip this week is an important and timely alert on snow removal. This 7 page article outlines prevention and the laws regarding falls and other hazards when removing snow from rooftops and other elevated surfaces.
Please download and read this important alert from OSHA.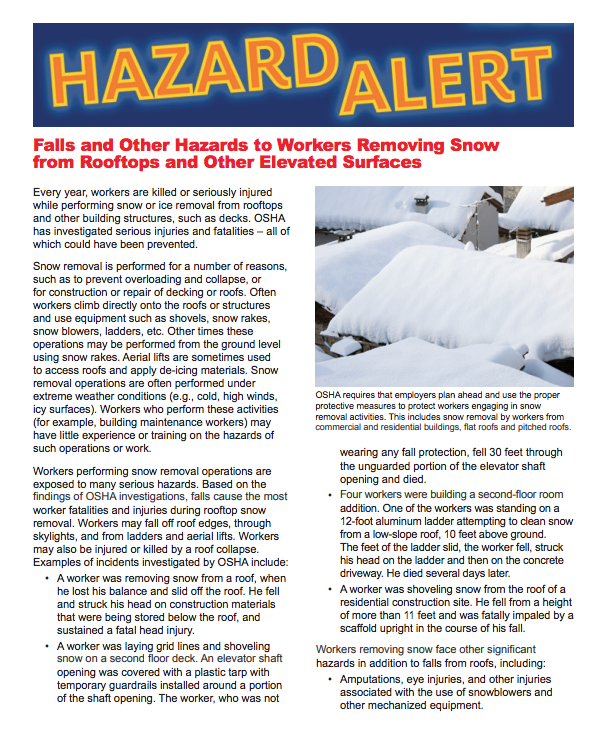 ABOUT SOS
Safety Operation Services (SOS) is a team of degreed, certified, and passionate safety professionals with a passion to help clients to build and maintain world class safety programs through dynamic cultural development. See how they can benefit your company here.