All Area Roofing & Construction is a roofing company based in Fort Pierce, FL. We are looking for a motivated, self-driven individual with integrity and work ethic to join our team as a Commercial Roofing Superintendent. The successful candidate will be responsible for overseeing all commercial roofing projects, including BUR/Modifieds, Single-ply (EPDM, TPO, PVC, etc.) as well as metal, tile and slate.
The ideal candidate will be experienced in managing multiple roofing projects simultaneously, including working with general contractors, crew leaders, superintendents, sales reps, and vendors. The position requires a detail-oriented individual with strong organizational and communication skills. A background in roofing or similar construction trades is a requirement.
• Provides leadership to foremen—fostering safety, teamwork and discipline—resulting in efficient and professional roof system installation
• Provides consistently high-quality service and results
• Represents the company in a professional manner in all dealings with customers, personnel, and the public
• Effectively manages all aspects of production to meet company and project goals
• Supervise foremen to lead safe and efficient roof system installations
• Oversee field staff, assisting foremen with crew leadership
• Visit job sites daily
• Conduct or participate in daily safety audits
• Train field staff in safety, work skills and efficiency
• Provide ongoing feedback to foremen regarding job performance
• Resolve complains and grievances; assist with discipline when necessary
• Discuss opportunities for professional development
• Conduct annual performance reviews
• Recommend raises and promotions
• Ensure production and quality goals
• Maintain understanding of contract information for jobs
• Track labor hours and production against stated goals
• Schedule materials, equipment and deliveries, paying special attention to using inventoried materials
• Monitor material usage, minimize waste, anticipate shortages and order materials as needed
• Coordinate, supervise and manage subcontractors
• Monitor quality of installations
• Deliver excellent customer service
• Engage with customers to answer questions and provide explanations
• Schedule daily or weekly contact with customers to review progress
• Discuss any outstanding issues with customers and other parties
• Meet with customers to verify satisfaction with work and billing; deliver warranties
• Manage and coordinate job details between the field and office
• Review plans and sites, delegate crews and do all pre-job planning including but not limited to creating site-specific safety plans and work plan efficiencies
• Ensure crews have information and instructions necessary to complete jobs
• Submit reports and paperwork and otherwise coordinate communication between office and job sites
• Exhibit exemplary leadership with all company personnel
• Participate in regular review meetings with project managers
• Demonstrate commitment to professional development
• Demonstrate willingness to be a team player
• Offer assistance and expertise to others
• Coordinate and manage assigned roofing projects – from the planning stage through completion
• Review project information – scope of work, materials, etc.
• Coordinate and perform pre-job meeting with crew foreman
• Oversee daily management of assigned crews/projects – Multiple check-ins daily and/or site visit
• Communicate job progress with office/management
• Document communications and progress throughout project
• Coordinate project completion and final inspections
• Maintain job communication for change-order management with field personnel.
• Review project assignments, plan procedures for construction on basis of starting and completion times, and analyze staffing and material requirements for each phase of construction.
• Confer with direct supervisory personnel and subcontractors in interpreting specifications or blueprints, and coordinate various phases of construction to meet project and customer requirements and prevent delays.
• Perform final walk-through with Superintendent/PM.
• Review jobs after close-out to determine overall job performance.
Skills & Requirements:
• Strong communication skills (oral and written) with emphasis on customer services
• Experience working with the Microsoft Office Suite including Excel, Word, and Outlook is a plus
• Experience using JobNimbus a plus • Spanish Speaking is a plus
• Must have 2 + years' experience overseeing commercial roofing • 2+ years of experience working with construction project management software
• 2+ years of experience overseeing construction projects
• 2+ years of experience with roofing and similar construction trades
Disclaimer: must be willing to relocate to Fort Pierce, FL. Salary is $60K-$70K a year depending on experience.
Please contact:
David Hulley at David@AllAreaRoofingFtp.com
John Reid at john@allarearoofingftp.com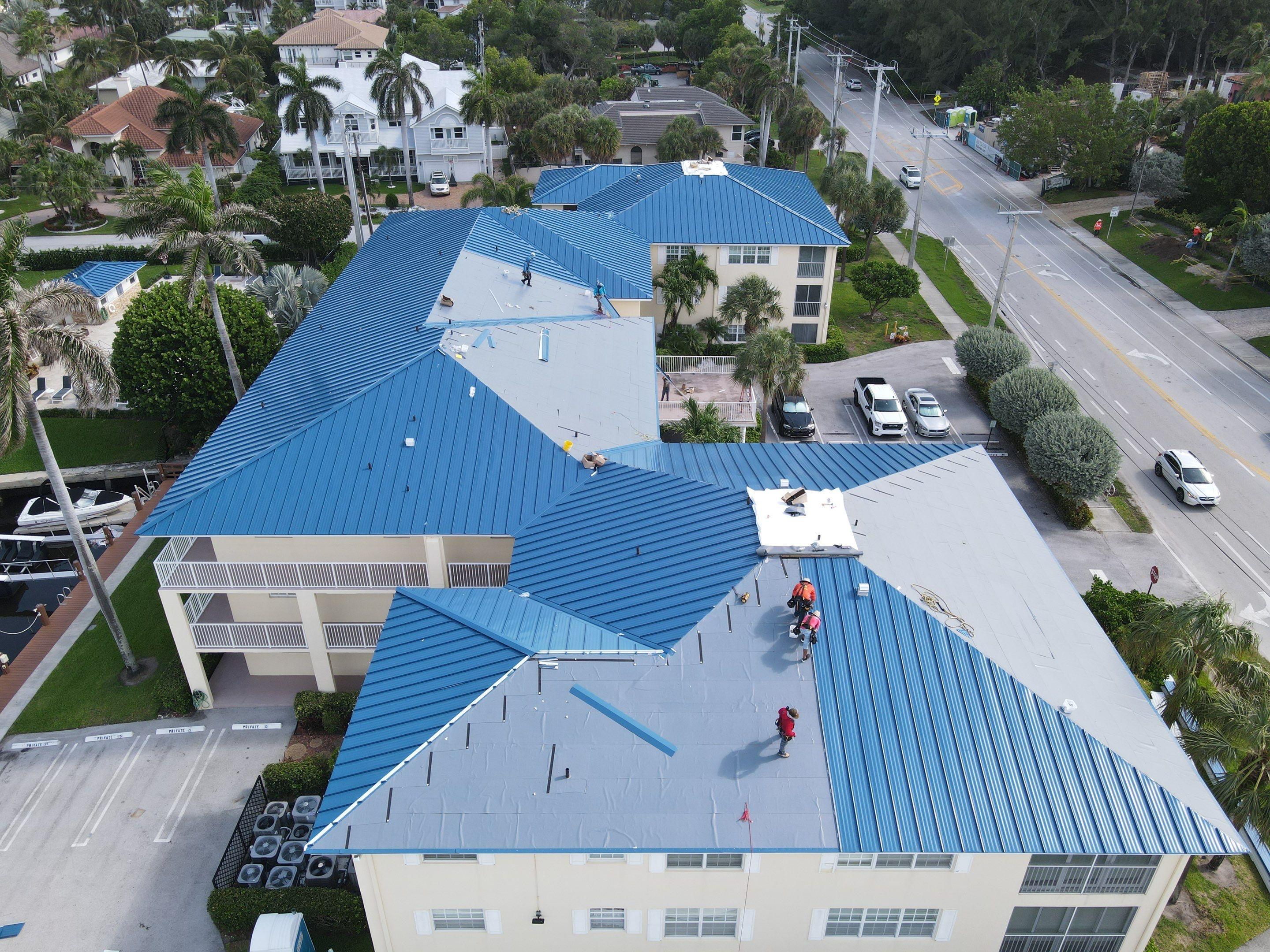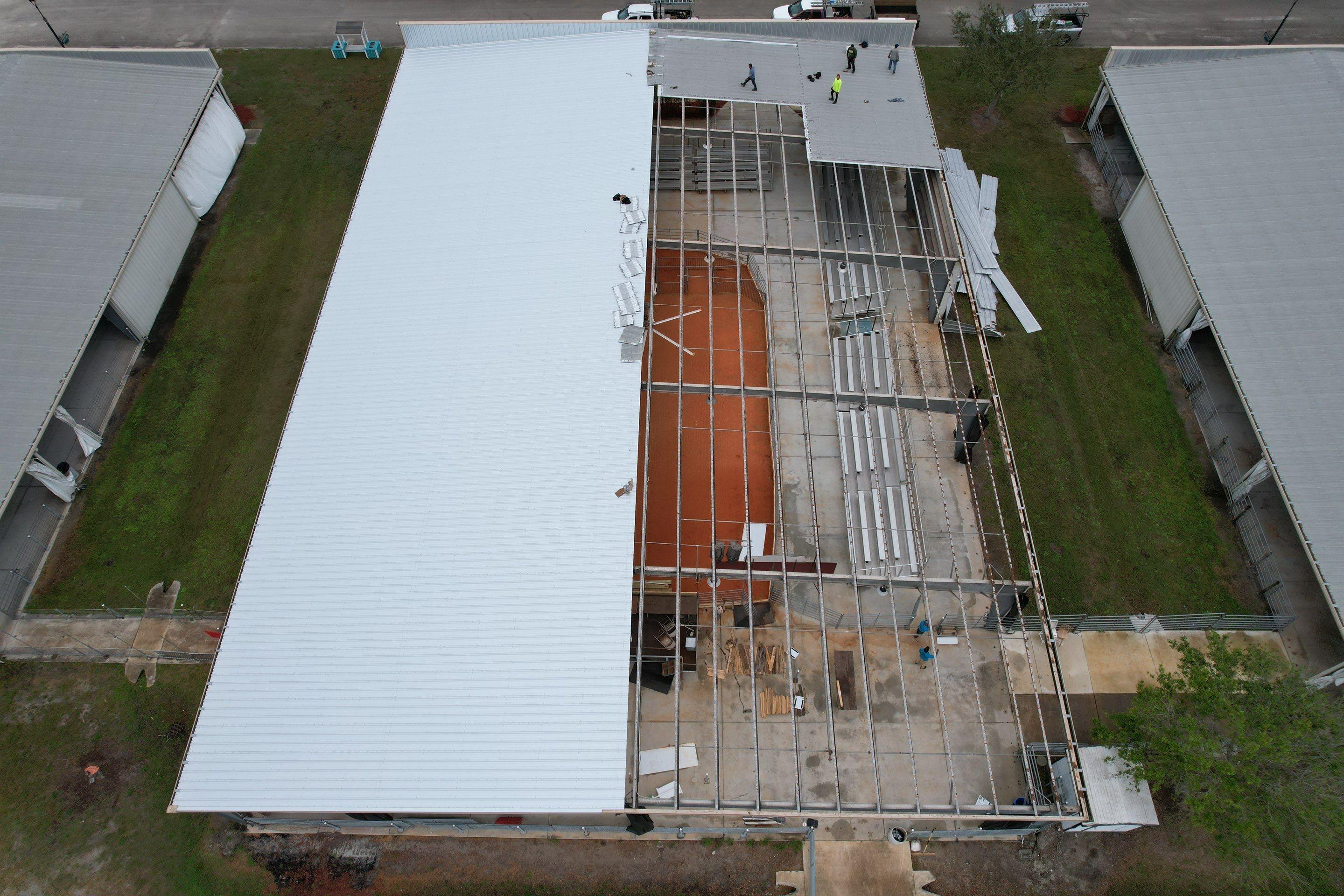 To reply to this listing, contact David Hulley, Commercial Manager by clicking "Request More Information" and filling out the form below.