Roofing Coloring Book Pages from Karen Cates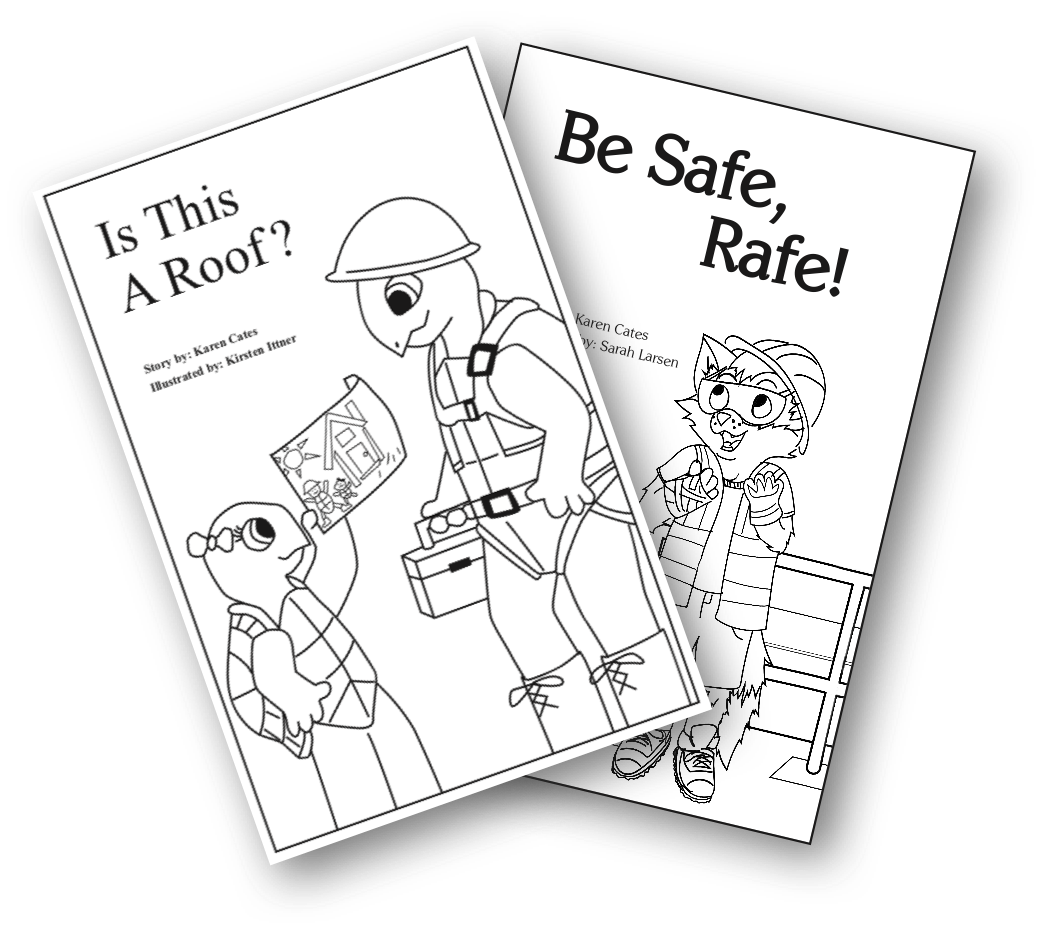 FREE Coloring Book Page Downloads. Get your copy of the covers of these two children's books about roofing and safety!
Written by Karen Cates, these two books are available in English and Spanish for $5.00 per book at the link below. "Is This A Roof?" For young children to stimulate their career curiosity. Roofing workers take pride in their profession! "Be Safe, Rafe!" For roofing workers to take home after safety training to read to their children and reinforce important total safety messages. Need copies for someone special?
Download these fun pages here!
These books make great gifts, buy some today!
---
Share this: