PALISADE™ is powered by STRONGHOLD™ skid resistant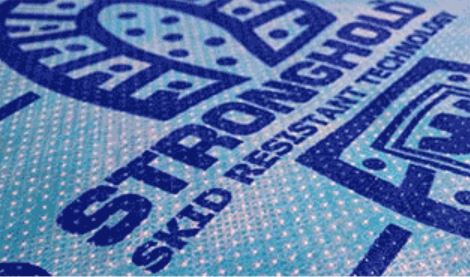 technology and represents the most advanced synthetic roofing
underlayment on the marketplace today.
IPG is uniquely positioned to provide a mix of products for all facets
of the construction process. These offerings extend to a variety of
construction categories including residential, industrial and institutional.
Focusing on the complete solution for building and construction,
IPG products work from the top-down and the outside-in.
Our roofing products offer a complete range of synthetic roofing
underlayments that are light weight and provide a durable and fast
solution for the extended dry-in requirements and for

the
long-term protection of the roof.
---
Palisade Products
PALISADE™
Palisade Synthetic Underlayment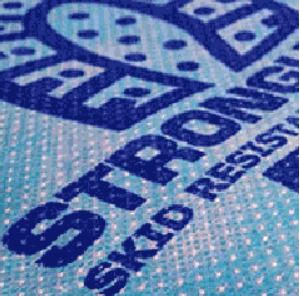 PALISADE™ synthetic roofing underlayment is truly a revolutionary advanced technology
product specifically designed for the most wide ranging and toughest steep slope roofing
application challenges.
PALISADE™ combines several advanced polymer technologies to deliver superior safety,
advanced performance and tremendous value to the most demanding roofing contractors.
Learn more about PALISADE™.

---
PALISADE™SA-HT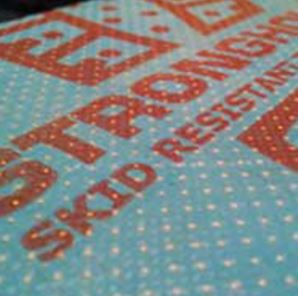 PALISADE™ SA-HT is a self-adhered high temperature roof underlayment. Featuring STRONGHOLD™
skid resistant technology, KOOL BLUE™ low glare cool surface (8x cooler than felt), 6 months
UV exposure, 250°F HT & 20°F LT adhesive formulation, split poly release film and tile foam bondable.
PALISADE™ SA-HT is 40 mil, 2 sq/roll and ASTM D1970 approved. Combine with PALISADE™ synthetic
roofing underlayment for a one stop, ALL-roofing systems (shingle, metal, tile, slate, synthetic) solution.
---
Product Features

---
STRONGHOLD™ Skid Resistant Technology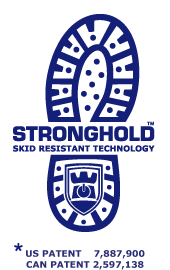 STRONGHOLD™ skid resistant technology represents a quantum leap in synthetic polymer roofing underlayment surface skid resistant technology. Utilizing advanced patent pending polymer processing technology, STRONGHOLD™ delivers the most advanced steep slope, 100% polymer based skid resistant technology on the marketplace today.
A highly engineered raised surface profile pattern of soft and resilient rubberized polymer dots act as grip/anchor
points underneath roofing footwear, allowing STRONGHOLD™ to deliver advanced steep slope skid resistance,
especially in wet or dusty conditions.

---
100% Felt Free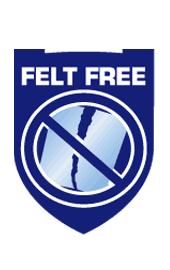 PALISADE™ is made from 100% synthetic lightweight, high strength polymer and is 6 times lighter and 30 times stronger than 30# felt! A 10 square roll weighs only 40 lbs.
Unlike felt paper, PALISADE™ is comprised of 100% synthetic polymer, therefore unaffected by water absorption, which means it is 100% mold free (does not support mold growth), lays flatter and you can leave the roof uncovered without the need for tarps or immediate dry in. PALISADE™, does not dry out, crack, or leach oils (becomes slick and messy) in the heat and sun, nor does it become stiff, difficult to unroll and crack in the cold. With a service temperature range of -70°F to 300°F, there's no need to worry about the jobsite temperature. As a polymer synthetic, there is no need for slip sheets between metal roofing systems… added savings in labor and material costs.
---
6 Month UV Protection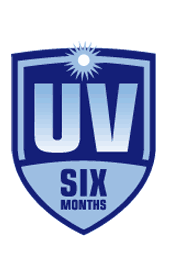 Utilizing advanced synthetic polymer UV protection technology, PALISADE™ is specifically engineered to allow for up to 6 months UV exposure* without compromising the integrity of the underlayment. As a synthetic polymer based underlayment, PALISADE™ is also superior in heat aging resistance, as it contains no oils or unstabilized asphalt which dries and cracks over time. Does it make sense to install an expensive 50 yr+ rated tile or metal roof system with asphalt underlayment that may last a fraction of that time?
PALISADE™ superior UV underlayment performance allows for greatly expanded job site scheduling flexibility and greatly reduced concern for underlayment damage and replacement from exposure to the elements; all without the need for tarps or doubling of layers.

---
Kool Blue™ Color Technology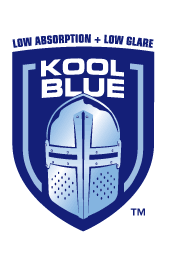 PALISADE™ surface color was specifically engineered to reduce the effects of solar radiation absorption (heat up) and glare simultaneously. Utilizing KOOL BLUE™ technology, PALISADE™ was designed to produce a synthetic underlayment product that has both low solar energy absorption and low glare. But high reflectance can also mean high glare. The surface layer of PALISADE™ has been engineered with a unique low glare blue color and roughened microstructure which scatters the incident light, thus producing a diffuse reflectance, and low glare.
The principles of KOOL BLUE™ technology are visualized by a Solar Reflectance (SR) curve. The greater the % reflectance value, the lower the solar energy absorption and heat up. The figure below shows a SR curve for PALISADE™ and traditional black asphalt felt paper over the main visible spectrum wavelength range. As you can see, KOOL BLUE™ technology results in reflectance values of almost 50% in the visible spectrum compared to 5% for asphalt felt paper.
This difference manifests itself during sun exposed underlayment conditions as a surface temperature rise of less than 10°F for PALISADE™ vs. 50°F for asphalt felt paper, and 8X cooler in terms of overall heat absorption!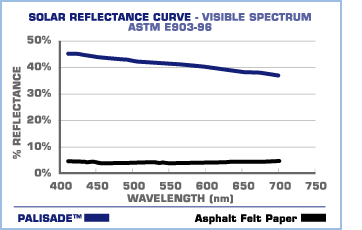 ---
Class A under Tile, Metal, Shake and Shingle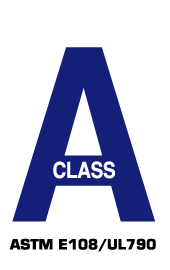 In today's world of heightened fire safety and liability concerns, building code standards committees, governments, building designers, engineers, architects and insurance companies are continually increasing the fire rating requirements for residential and commercial buildings and therefore, roofing systems. And since it is very common for homes and buildings to initiate burning from external sources (e.g. Boston & Chicago Fires) such as flames originating from adjacent buildings and/or flying embers (wild fires), the design of the roofing system, which includes the underlayment, is crucial to external fire protection.
The result is an increased desire on the part of building designers to seek out rated roofing products, and for manufacturers to deliver these product solutions to the marketplace. PALISADE™ is engineered with advanced flame retardant technology and tested to ASTM E108/UL790, is rated CLASS A for all the major primary roofing systems of tile, metal, shingle, slate and non fire retardant wood shake (ICC ESR 1847).

---