Karen Cates has been a consultant to the roofing industry for over twenty years. As an Adjunct Professor of Executive Education at the Kellogg School of Management at Northwestern University, she specializes in leadership development and is a founding faculty member of the National Roofing Contractors Association's Future Executive Institute (FEI). Before her life took an academic turn, however, Karen taught pre-school and earned her masters degree in Human Resources and Human Development. She learned, and research confirms, that children start deciding at a very young age important things like what they want to be when they grow up. Combining industry experience with her knowledge of kids, Karen has written two children's roofing books aimed at highlighting roofing careers and stimulating kids' career curiosity. As an author, and through her continued work in the classroom as an FEI instructor, Karen is dedicated to developing future workers for the roofing industry.
---
You can order these terrific children's books for your own friends and family!
Is This A Roof? For young children to stimulate their career curiosity. Roofing workers take pride in their profession!
Be Safe, Rafe! For roofing workers to take home after safety training to read to their children and reinforce important total safety messages.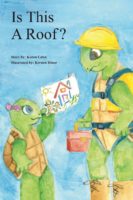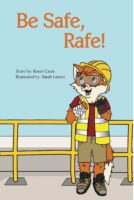 Also Available in Spanish