Since 1980, Isaiah Industries has led the way in the design and production of specialty steep-slope metal roof systems.
With products that resemble shingles, wood shakes, slate and tile, Isaiah's products offer durability, energy efficiency, fire safety and pre-formed components to simplify installation. Isaiah's products are used on residences across North America as well as on multi-family projects, religious buildings, and light commercial spaces.
The company focuses on bringing as much as they can to the relationships with the contractors they serve.
Their team members have great experience as well as caring expertise, knowing that they are successful only when the companies selling and installing their products are successful. Brands manufactured by Isaiah include Classic Metal Roofing Systems, Kassel & Irons, Green American Home and RoofAquaGuard High-Performance Underlayments. Isaiah Industries also produces and sponsors the annual Metal Roofing Summit, a high-energy educational conference specifically for roofing and home improvement contractors who wish to increase their success.
---
Brands Manufactured by Isaiah Industries
The story of Isaiah Industries unfolds daily. We've discovered that certain products and services belong together, and can form a comprehensive package of solutions for customers and our valued, independent Dealers. We think that within each of our Divisions, you will find quality products and quality services that contribute to the beauty, safety, and preservation of homes, and all that they contain.
---
Classic Metal Roofing Systems

Classic Metal Roofing Systems is our first, and oldest brand. Established in 1980, we continue to test, refine and improve this line of quality, aluminum roofing products. The industry leader in residential metal roofing shingles, we are always seeking to incorporate the latest and best technology in our products.
---
Kassel & Irons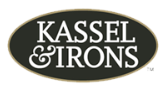 Kassel & Irons manufactures environmentally conscious steel roofing that is stunningly beautiful and designed for the utmost in protection and durability for your home.
Highly engineered for strength, and finished with nuanced, long-lasting colors for beauty, Kassel & Irons invites you to learn more about the steel shingles that can deliver the roof of a lifetime.
---
Green American Home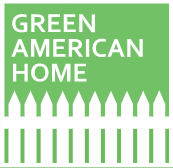 Green American Home is a collection of roofing products specifically engineered and delivered with energy efficiency and sustainability in mind.
Our maintenance-free metal roofing and insulating, radiant-barrier solutions are truly environmentally friendly.
---
RoofAquaGuard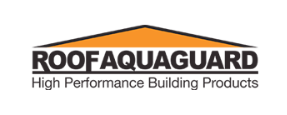 RoofAquaGuard protects homes and other properties from water damage in residential, commercial, and agricultural applications.
We provide the construction industry with synthetic underlayments and other shielding products that address the unique needs of today's buildings, while adding value through energy efficiency, comfort and the very best in roofing technology.