See Who We Are...
---
Protect & Restore.
GE Silicones is the industry leader in sealants and coatings that extend life and add performance to buildings of all types. Like our products, we're hardworking and long-lasting—we've been serving the construction industry for more than 50 years.
View some Project and Case Studies
---
Always Ahead
GE Silicones sealants and coatings are 100 percent silicone, the gold standard of sealants. Always reliable, our products are formulated for outstanding durability, flexibility, and movement capability. Learn more.
---
Roof Coatings
Weatherproof. Seamless. Long-Lasting. Promotes Energy Efficiency.
Significantly extend your roof life expectancy with GE Silicones Enduris* Roof Coatings. Whether your project is a new construction or a roof restoration, we can work with you to deliver a complete silicone coating system that is easy to specify and install.
Enduris roof coating can withstand even the toughest environments: dramatic temperature extremes, daily UV exposure, and ponding water from rain, snow, wind, and hail. Its 100% silicone formula allows the coating to expand and contract with the roof. Enduris roof coating stays stable, flexible, and resilient—from day one and for years to come. Learn more.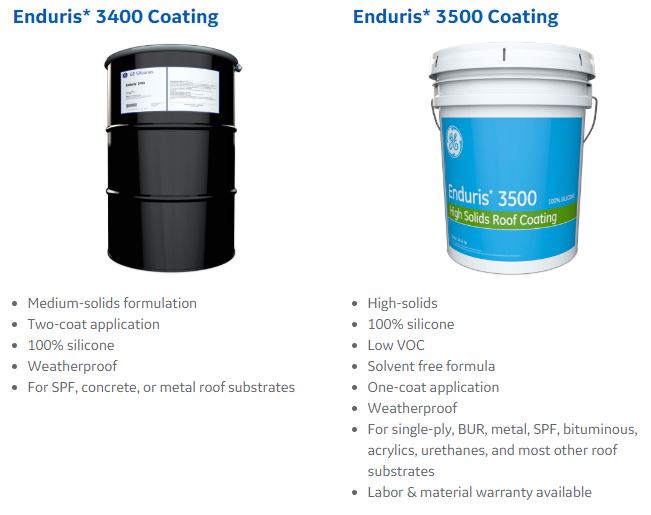 ---