National Support from Cotney Construction Lobbying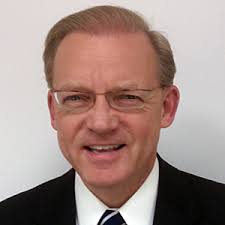 Cotney Construction Law (CCL) is pleased to announce that it has retained Craig Brightup and The Brightup Group LLC to lobby for CCL client interests and the interests of the construction industry overall on a national level.
Craig Brightup is the CEO of The Brightup Group LLC and previously worked directly with the National Roofing Contractors Association's (NRCA) political program for 19 years. Brightup is known as the roofing lobbyist in D.C. and as part of his work with Cotney Construction Law, he will be providing government relations consulting services for CCL clients in addition to promoting legislation and regulations that advocate for the construction industry.
"Our commitment to the roofing industry extends throughout every state and federally. Our partnership with The Brightup Group LLC and Craig Brightup ensures that we will be able to advocate for roofing contractors in front of the Legislative and Executive branches on issues such as OSHA, immigration, workforce development and construction-related initiatives," stated Trent Cotney, CEO of Cotney Construction Law.
Cotney Construction Law will also provide insight from Craig Brightup to Cotney subscribers. "We continue to look for ways to add value to our subscribers and look forward to offering unique commentary and analysis from a well-known roofing lobbyist, Craig Brightup," says John Kenney, CEO of Cotney Consulting Group.
"I'm thrilled to team up with a firm that understands the government issues that impact roofing contractors, especially as someone who's been advocating for the industry for decades. I'm proud to extend and continue this crucial work as a lobbyist working with Cotney Construction Law to help propel the industry forward," Craig Brightup, CEO of The Brightup Group LLC said.
---
Cotney Construction Lobbying Delivers
With diverse professional backgrounds in construction, law, business, and politics, our attorneys, consultants, lobbyists, and staff members have years of experience in the construction industry and consulting for government offices, construction firms, and various companies. Many of our team members are also board members or General Counsel of local, state, and national construction associations.
Legislative Work
Legislation and regulatory developments can significantly impact a construction business. As industry advocates, we are intimately familiar with the most recent trends in state and local legislature, and we closely monitor and assess the activity of legislative branches to ensure that your best interests are protected. With experience in policy drafting, we successfully craft proposals that influence lawmaker rulings on statutes, amendments, and regulations on the state and local levels for the betterment of the construction industry.
Executive Advocacy
Construction businesses need a proactive and loyal advocate in their corner that has experience standing before executive agencies and state lawmakers. We are committed to effectively communicating with our clients so that we can successfully address your concerns and advance your interests. We have years of experience providing legislative advocacy services, and we understand how to develop successful strategies that present your best interests to the executive branch of government.
Bid Work
As government contract procurement is a highly political endeavor, our attorneys and lobbyists act as a reliable business partner that connects our clients with agency decision-makers. In order to successfully procure lucrative government contracts, construction firms not only require valuable connections, but they also require assistance in developing an effective bid package that is compliant with strict government rules and regulations. Our team has established valuable relationships with key members of government agencies, and we can assist you with procuring projects with state government agencies.
Want to learn more about our services or interested in scheduling a complimentary consultation? Contact Us.
Cotney Construction Lobbying, LLC only provides lobbying services. We do not provide legal advice. Our service offerings consist solely of the non-litigious lobbying services described on constructionlobbying.com and are independent of and exclusive of any legal services that our affiliates and/or customer service representatives may otherwise provide. We are not an attorney referral service. All information contained on this website is for general non-legal information purposes only. No attorney-client relationship exists or will be formed between you and Cotney Construction Lobbying, LLC. By using this website, you accept, understand, and agree to be bound by these terms of use.