Cotney Construction Law is dedicated to representing the construction industry. In Tennessee, the lawyers at Cotney Construction Law routinely handle all aspects of construction litigation including appellate work. Its national OSHA defense practice has been recognized for its representation and aggressive defense of contractors, suppliers and manufacturers against OSHA.
Cotney Construction Law is a unique construction law firm because most of its attorneys have a background in construction ranging from work as estimators for structural contractors, roofers, overseas manufacturers of construction products, and supply house distributors. At Cotney Construction Law, we understand construction – not because we read it in a book, but because our real-world knowledge allows us to provide clients with both legal and practical advice.
Meet the Tennessee Lawyers:
Liz Tipping etipping@cotneycl.com
Liz Tipping has more than 15 years of experience handling civil, commercial, and criminal lawsuits in Nashville, Tennessee. In 2000, Liz moved from Canada to attend Vanderbilt Law School, and has lived in Nashville ever since. After graduating in the top ten percent of her class at Vanderbilt Law School, Liz joined the nationally renowned law firm of Neal & Harwell, where she learned how to be a trial lawyer from some of the best litigators in the country. She has successfully represented clients in both jury and non-jury trials and will fight for her clients all the way to the Supreme Court of the United States. Liz brings this vast litigation experience and her passion for advocating for her clients to Cotney Construction Law. She works hard to provide exceptional service to her clients as they navigate the often confusing and overwhelming world of the courtroom, so that her clients can have peace of mind that their interests are being protected.
Kristen Shields kshields@cotneycl.com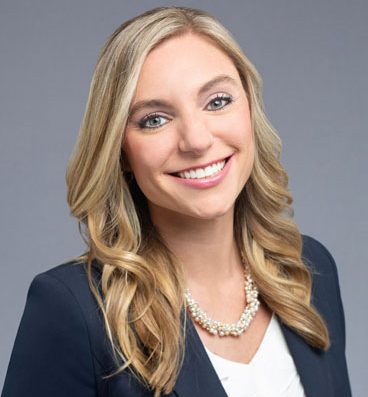 Kristen Shields joined Cotney Construction Law's Nashville team in 2019 and has significant litigation experience in a wide variety of governmental matters and complex litigation, excelling in construction, commercial, healthcare, automotive, and opioid litigation. She has also worked in insurance-related arbitration and anti-trust and financial matters. Having handled thousands of cases and tried over 100 jury trials, Kristen devotes fierce advocacy for the clients of Cotney Construction Law.
---
Sign up today for the Cotney Subscription Plan
Every roofing contractor has a need for legal services whether it's reviewing contracts, employment law, bid protests, lien law, OSHA defense, or general corporate compliance. In order to help contractors better manage their legal costs and have greater access to legal resources, Cotney Construction Law developed a new approach to tackle legal issues with their subscription-based services.
The Cotney Construction Law subscription plans are easy to navigate. You simply choose the plan that provides the level of services your business needs and you get open access to experienced construction attorneys while giving your business the legal protection it needs for success. Having fixed monthly costs allow you to budget for your legal expenses and avoid being hit with an unexpected, jaw-dropping legal bill. The open access to the construction attorneys means you have someone to contact anytime you need it without additional fees.
With five plans to choose from, ranging from Bronze to Titanium level, there is a plan that will meet the needs of your business. All include unlimited phone calls, demand letters and contract reviews.
Find out more about the CCL subscriptions.