Cotney Construction Law is dedicated to representing the construction industry. In Colorado, the lawyers and administration at Cotney Construction Law routinely handle all aspects of construction litigation including appellate work. Its national OSHA defense practice has been recognized for its representation and aggressive defense of contractors, suppliers and manufacturers against OSHA.
Cotney Construction Law is a unique construction law firm because most of its attorneys have a background in construction ranging from work as estimators for structural contractors, roofers, overseas manufacturers of construction products, and supply house distributors. At Cotney Construction Law, we understand construction – not because we read it in a book, but because our real-world knowledge allows us to provide clients with both legal and practical advice.
Meet the Colorado Lawyers:
Gabriel D. Pinilla gpinilla@cotneycl.com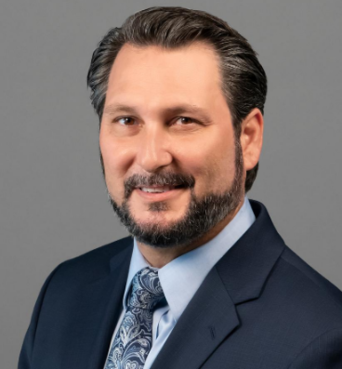 Gabriel "Gabe" Pinilla is a seasoned, results-oriented business and construction law and litigation attorney. Focused on utilizing legal skills and strategic problem-solving to help clients with their legal and business issues, Gabe's practice encompasses state and federal court litigation from pre-trial through the appeals process as well as serving clients with negotiation and transactional needs.
Throughout his career, Gabe has worked hard to develop the necessary analytical, strategic thinking and practical skills required to provide clients with highly effective and zealous representation while at the same time seeking to maintain the highest level of professionalism. These efforts have garnered Gabe recognition by his peers multiple times for selection as a Rising Star in Florida by Super Lawyers Magazine.
Gabe is licensed to practice in Florida, Texas, and Colorado. Gabe is also a fluent Spanish speaker and services a broad range of cultures.
Ryan K. Markham rmarkham@cotneycl.com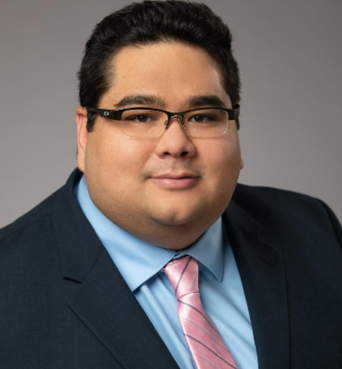 Licensed to practice in Colorado, Hawaii, and Minnesota, Ryan Markham is an attorney based in our Denver office, practicing in the area of Construction Law. He started his legal career with Chee Markham & Feldman in Honolulu, where he represented owner/developers, general contractors, subcontractors, material suppliers, design professionals, insurers, and sureties. Ryan has extensive experience in delay claims, mechanic's and materialman's liens, bond claims, defects, bid protests, as well as contract review, contract negotiations, and OSHA defense.
Ryan was born in Boulder, Colorado, and raised in Kailua, Hawaii. He earned a Bachelor of Arts degree in Political Science and Economics from Colorado College and his Juris Doctor degree from the University of Hawaii William S. Richardson School of Law. While in law school, he served as President and Co-Founder of the Federalist Society student chapter, Treasurer of the Phi Delta Phi International Legal Honors Fraternity, and received a CALI excellence for the future award for Criminal Law.
After law school, Ryan served as Special Assistant to the Director of the State of Hawaii Department of Labor and Industrial Relations where he also handled Public Information Officer and Legislative Coordinator duties. Ryan then served as Operations Manager/Administrator for the Hawaii Occupational Safety & Health Administration (HIOSH), before working for Nordic PCL Construction, Inc.
---
Sign up today for the Cotney Subscription Plan
Every roofing contractor has a need for legal services whether it's reviewing contracts, employment law, bid protests, lien law, OSHA defense, or general corporate compliance. In order to help contractors better manage their legal costs and have greater access to legal resources, Cotney Construction Law developed a new approach to tackle legal issues with their subscription-based services.
The Cotney Construction Law subscription plans are easy to navigate. You simply choose the plan that provides the level of services your business needs and you get open access to experienced construction attorneys while giving your business the legal protection it needs for success. Having fixed monthly costs allow you to budget for your legal expenses and avoid being hit with an unexpected, jaw-dropping legal bill. The open access to the construction attorneys means you have someone to contact anytime you need it without additional fees.
With five plans to choose from, ranging from Bronze to Titanium level, there is a plan that will meet the needs of your business. All include unlimited phone calls, demand letters and contract reviews.
Find out more about the CCL subscriptions