Cotney Construction Law (CCL), the leading national law firm for construction, specialty trades and OSHA law, is pleased to have Ashlee Poplin head the Cotney Carolina offices. This leading law firm has grown exponentially providing advocacy, legal and consulting services for all types of construction firms.
Cotney Construction Law is dedicated to representing the construction industry. The lawyers at Cotney Construction Law routinely handle all aspects of construction litigation including appellate work. With a commitment to construction law, Cotney has expanded with several law offices including offices in Charlotte, NC, Denver, CO, Nashville, TN, Canada, and South Africa. Ashlee Burgess Poplin will be practicing in both North and South Carolina. The Cotney Carolina office offers full construction law services with a passion for construction advocacy.
Meet Ashlee:
Ashlee Burgess Poplin apoplin@cotneycl.com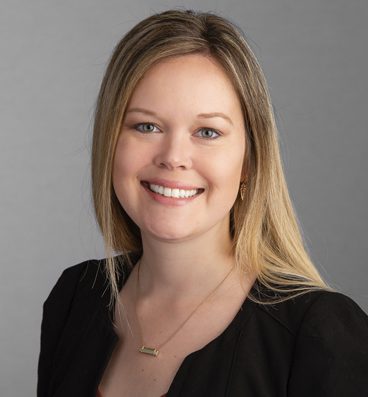 Ashlee B. Poplin joined Cotney Construction Law in 2020 and is based out of the firm's Charlotte, North Carolina office. Her practice areas include contract review & drafting, lien law, bond law, insurance-related matters, and civil litigation. Ashlee has been recognized for three consecutive years (2018-2020) as a Rising Star for Civil Litigation by North Carolina Super Lawyers.
Ashlee graduated with honors from the University of North Carolina at Chapel Hill with a B.A. in both Psychology and Political Science and a minor in Women's Studies. Ashlee attended law school at Campbell University where she obtained her J.D. in 2013. While at Campbell, Ashlee competed in several trial advocacy competitions across the nation winning the 2013 American Association for Justice Regional Competition and reaching the semi-finals at the national level; she also served as Director of the Pro Bono Council for the law school during her time there, helping to assist programs and citizens in the community that did not have the ability to obtain the legal resources they needed.
Ashlee has also worked with Charlotte Mecklenburg Schools coordinating their Truancy Court Tour Program for at risk youth and their families to foster positive relationships and interactions with educators and judges. Ashlee is licensed in both North and South Carolina. She is a member of the North and South Carolina Bar Associations. Read her full bio.
---
Sign up today for the Cotney Subscription Plan
Every roofing contractor has a need for legal services whether it's reviewing contracts, employment law, bid protests, lien law, OSHA defense, or general corporate compliance. In order to help contractors better manage their legal costs and have greater access to legal resources, Cotney Construction Law developed a new approach to tackle legal issues with their subscription-based services.
The Cotney Construction Law subscription plans are easy to navigate. You simply choose the plan that provides the level of services your business needs and you get open access to experienced construction attorneys while giving your business the legal protection it needs for success. Having fixed monthly costs allow you to budget for your legal expenses and avoid being hit with an unexpected, jaw-dropping legal bill. The open access to the construction attorneys means you have someone to contact anytime you need it without additional fees.
With five plans to choose from, ranging from Bronze to Titanium level, there is a plan that will meet the needs of your business. All include unlimited phone calls, demand letters and contract reviews.
Find out more about the CCL subscriptions